rotten > Library > History > Terrorist Organizations > Benevolence International Foundation

---
Benevolence International Foundation The Benevolence International Foundation serves the same important purpose in the world of international terrorism as Kevin Bacon does in the world of entertainment.
Just about everything—and everyone—in terrorism could be traced back to the ostensible charity during its heyday, and it usually took less than six degrees to get there.
Among the famous faces with three degrees (or less) of separation from Benevolence:

In the late 1980s, two separate organizations were founded to help support the nascent al Qaeda network of radical Saudi sheikh Osama bin Laden.
One was the Islamic Benevolence Committee, founded in Peshawar, Pakistan, and Jeddah, Saudi Arabia, by wealthy Sheikh Adil Abdul Batargy. The other was the Benevolence International Corp., founded in the Philippines by bin Laden's brother-in-law, Mohammed Jamal Khalifa, also a native of Jeddah.
The former group called itself a charity, the latter called itself an "import-export company." IBC's mission was to purposes was to raise funds in Saudi Arabia to support the efforts of the mujahideen in Afghanistan, which was not considered such a bad thing at the time.
BIC in the Philippines operated mainly as a front for bin Laden to send money and other support to the extreme Muslim separatists in the Abu Sayyaf Group.
The two networks appear to have functioned separately from the late 1980s until the early 1990s. Then, in 1992, the Philippines operation folded its visible operations, and the IBC was renamed Benevolence International Foundation. The shifts were probably made because international law enforcers were getting wise to the original operations.
As part of bin Laden's obsession with attacking the United States, al Qaeda had been aggressively recruiting American citizens for their passports, which allowed virtually unrestricted travel around the world. The new Benevolence International was therefore based in the United States, where it could coordinate with those efforts, in addition to taking advantage of the deep pockets of American Muslims.
Still posing as a charity, the organization set up shop in Plantation, Florida, just outside Fort Lauderdale. The office opened in February 1993, the same month as the first bombing of the World Trade Center by Ramzi Yousef. (Just a few minutes drive further down the street, Timothy McVeigh was paying a visit to Plantation.)
Enaam Arnaout
The American director of BIF was a man named Enaam Arnaout, who had allegedly fought alongside bin Laden in Afghanistan (it's probably prudent to note that Arnout reflexively denies any charge associated with terrorism, even after entering a guilty plea in the Benevolence case).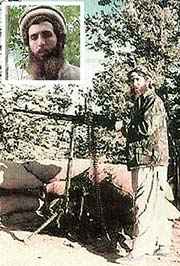 Arnaout married an American woman and obtained his citizenship. The group stayed in Florida for several months, during which time a young fast-food worker named Jose Padilla was recruited into al Qaeda.
Benevolence moved to Chicago in May 1993, where an existing network of Hamas operatives and other extremist groups had established an infrastructure.
In Chicago, Benevolence began its operations in earnest. Funds which were given to the group under the guise of charity were diverted to pay for weapons and supplies for mujahideen fighters in Chechnya, as well as other terror operations around the world.
While Benevolence set up shop and began taking donations from U.S.-based Muslims, the remaining operations in the Philippines were redeployed to direct attacks against U.S. interests, probably under the direction of Khalid Shaikh Mohammed.
Mohammed Jamal Khalifa, the founder of the Philippines operations, traveled to the U.S. in late 1994, where he met with Benevolence's then-president Mohamed Loay Bayazid.
Bayazid was a Syrian-American who lived for several years in Kansas City. He had also spent time with bin Laden's operations in the Sudan. In 1993, he had tried to purchase uranium for al Qaeda, apparently without success. Bayazid moved to Chicago shortly before Khalifa arrived.
The two were arrested in Morgan Hill, California, in December 1994, just one month before another top bin Laden lieutenant, Ayman Al-Zawahiri arrived in Santa Clara, Calif., for a fundraising trip that may also be connected to Benevolence. (This connection is still theoretical, but Zawahiri stayed with Ali Mohammed, a triple-agent al Qaeda informer based in Northern California who was closely tied to Wadih El-Hage, a Texas-based al Qaeda operative who was directly tied to Benevolence.) Even though his connections to bin Laden and to Khalid Shaikh Mohammed's operation in Manila were well-known to U.S. intelligence sources, Khalifa was extradited to Jordan in 1995 to face charges relating to a terrorist bombing. Khalifa was acquitted and is currently living freely in Saudi Arabia. Bayazid was subsequently released and is also at large, location unknown.
Benevolence continued its work. According to the inexplicably still-functioning Benevolence Web site, this work included "helping those afflicted by wars. BIF first provides short-term relief such as emergency food distribution, and then moves on to long term projects providing education and self-sufficiency to the children, widowed, refugees, injured and staff of vital governmental institutions." Federal prosecutors had a slightly different mission statement, which included:
Sending money and communications on behalf of bin Laden.
Purchasing rockets, mortars, rifles, bayonets, dynamite and bombs for mujahideen camps around the world, including Chechnya, Pakistan and Agfanistan.
Aiding the travel of known terrorists, including Mohammed Jamal Khalifa, and Mohamed Loay Bayazid and Mamdouh Salim, both allegedly founding members of al Qaeda.
Redirecting funds collected under the guise of charity (including donations from companies such as Microsoft) to support terrorist activities.
Coordinating the flight of BIF operatives from law enforcement authorities in Bosnia.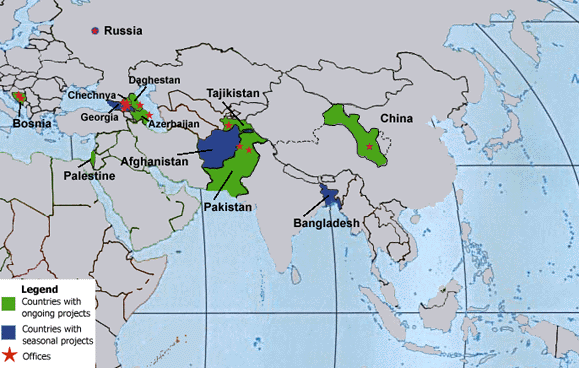 The government further charged that Arnaout was a close associate of bin Laden's in Pakistan in the late 1980s, a charge which is supported by various documents turned by in the press and during raids of Benevolence offices worldwide. Arnaout claims he simply studied Islam during his stay in Pakistan, but pictures and documents uncovered by the Chicago Tribune and others show the charity head toting rifles and hanging out at terrorist training camps. The feds say Arnaout ran some of these camps, coordinated their communications and procured weapons in the late '80s and early '90s before coming to America.

In 2003, Arnaout entered a guilty plea to the least damning of the charges against him: that he used charitable donations to supply boots, tents and uniforms for mujahideen fighters in Chechnya and Bosnia.

As part of the plea deal, all charges explicitly related to bin Laden and al Qaeda were dropped, and Arnaout agreed to provide information to prosecutors—which should be a good trick since he continues to loudly and steadfastly deny any link to al Qaeda. Isn't America great? Sentencing has been deferred while the parties work out that little zen koan.
---
Pornopolis | Rotten | Faces of Death | Famous Nudes